Adding Contacts
1. To add a new contact to the CRM, first, click CRM in the navigation in the Admin Area of your KhooSeller website.

2. Click the New Contact button.

3. Fill in the contact details.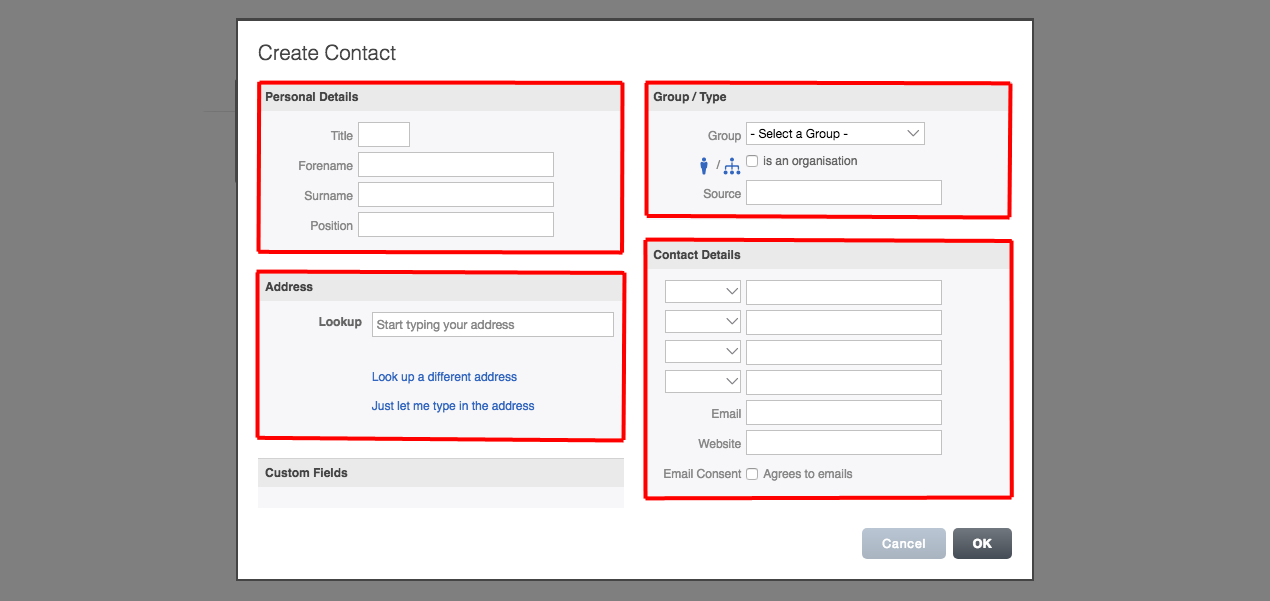 *Please note that checking the "Is an organisation" box will make the organisation field in the address to become available.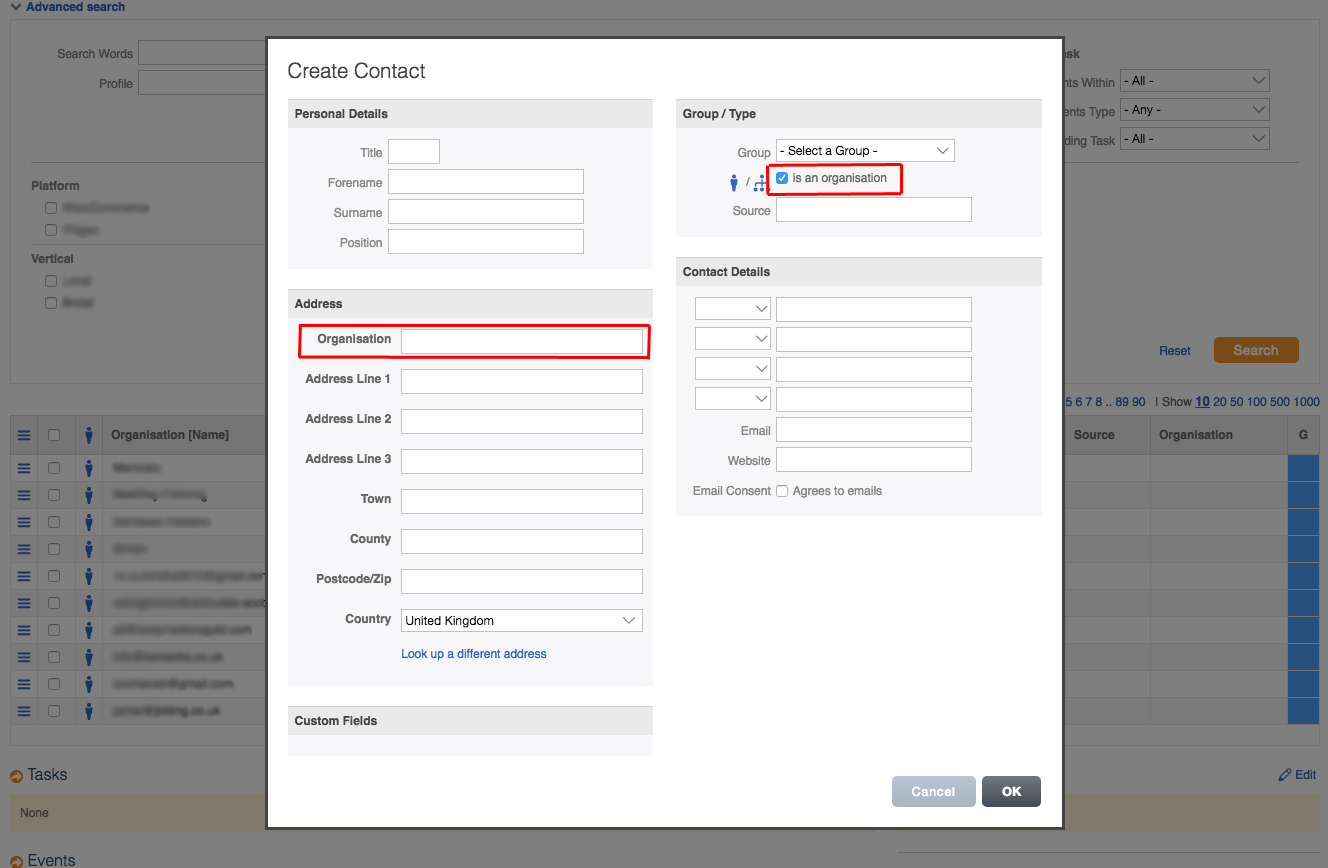 4. Click OK.